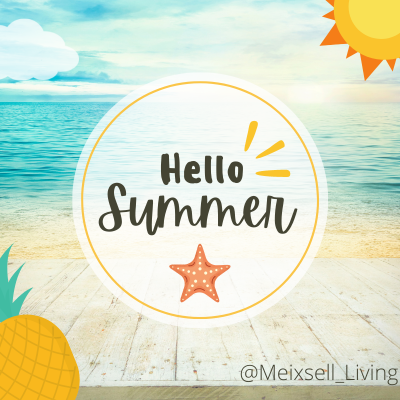 Well, it's officially summer. Although here in Florida it has felt like summer since April. Matt went back to work on Tuesday after being off for over a week. Ian is doing a summer STEAM camp at school, which keeps him engaged socially with other kids his age. Sophia and Liam are also continuing with school work on the days Ian is in school. It won't be as heavy of a work load, and Sophia has decided to take a class on Outschool for graphic design for beginners. There is still softball practice twice a week, so she's staying active with that.
Monday was chiropractor visit day for Matt, Ian and Declan. Matt and Ian went for their maintenance visits, and Declan went cause he's been peeing the bed at night. The chiropractor told me it could be possible it's from a reflex he hasn't grown out of yet.
Tuesday was not a fun afternoon as I, Eva, had a dentist appointment. I went back to the dentist a few weeks ago for the very first time in many years. It was just something I put off with having five kids and not putting myself first. But I had to go back for a follow up cleaning after the first deep cleaning they did.
Summer air conditioning troubles
Wednesday we had a scare with our air conditioning , it stopped working. Woke up to the inside of the house reading 80 degrees, yay summer heat. Of course Matt can't call off at this point, so it was up to me, Eva, to try and figure it out and save the day. Changed the batteries in the thermostat, didn't work. Reset the thermostat and reprogrammed it, didn't work. Checked the air filter, it was clear considering I just changed it two weeks ago.
So last thing was to check the water pan. It was bone dry, so obviously there was a clog in the line for the condensation. Dropped Ian off at camp and grabbed the wet shop vac from my mother in laws. Got that plugged in and started it up. After about a good five minutes of doing that the air kicked on. Mama saved the day! Because Lord knows if it was 3pm, with no air we would've ran away.
In addition, my mother also decided it was a great day to step in a be a voice for the gopher tortoises living on the land across from her. A company came in and wanted to clear the land and since these tortoises are protected, she got the news involved. So, she felt famous for a day.
It's the weekend!
Friday we got a special treat as Liam wanted to cook dinner. He chose cheesesteaks and fries. Him and Matt cooked together. They sliced up the ribeye thin, cooked it on the griddle, added the provolone cheese, and put it on toasted rolls. They came out A-Maz-Ing!
This post contains affiliate links, meaning that if you choose to click through and make a purchase, I will receive a small commission at no extra cost to you. As an Amazon Associate I earn from qualifying purchases.
Saturday was cleaning and laundry morning and then we headed to Nana's house so the kids could play with the slip-n-slide they had found again in the garage and these super cool resealable water balloons. I found them on Amazon on a flash sale and bought them to be a cool mom.
Apparently I win and they are the best things ever. I just don't recommend your thirteen year old daughter who plays softball to throw them like she's making a play throwing the ball from 3rd to 1st… it kinda hurts. Four outta five kids spent the night at their Nana's house, so Matt and I went and got ice cream in the drive thru, which worked out with timing cause Elijah had fallen asleep so we didn't have to share. We drove around some parts of our town that are being built up and complained like the old couple we are.
Sunday is church and Publix stop. Nothing like a great word from the pastor and buffalo chicken tenders from Publix to make the day. Kids went back to Nana's till the afternoon storms rolled in.
Final thoughts
Presently, everyone is running around playing hide-n-seek while we decide what movie to watch; Murder Mystery 2 is currently the frontrunner for the choice.
Tomorrow starts a long week of a chiropractor appointment for Declan, orthodontist re-eval and six month cleaning for Sophia, ENT for Sophia and Matt's post-op; on top of the daily craziness.
I'm not really sure how this "weekly round up" will continue. If anyone really cares about our actual week; Or if I'll change it up a bit and have Sophia and Liam have a little corner of the internet for their thoughts.
Lemme know what ya think and like. Or maybe I'm just talking to myself, kinda like how it goes in my house anyway.
Have a great week!